13 11 2013
What makes Mumbai a City of Dreams?
Mumbai, the capital city of Maharashtra, is one of the most famous tourist destinations in India. The metropolitan city, popularly referred as the City of Dreams, is getting bigger and better each day. With amazing culinary delights, amazing traditional beaches and the biggest film industry in the world, Bollywood, Mumbai has captured everyone's attention. Each day, thousands of people, leave the comforts of their homes and travel to Mumbai to settle in the city, in hopes of making a name for them.
Location: Mumbai is located in Deccan region of India, and is the Capital city of Maharashtra.
How to Reach: Mumbai's Chhatrapati Shivaji International Airport is connected to all major cities in the country. Also, boat cruise services are available from major parts of the country and the world to reach Mumbai. Mumbai has extensive railway connectivity as well.
Best Time to Visit: Best time to visit Mumbai is in the months of November to February, when the weather is comparatively cooler and there is lesser rainfall.
Famous Cuisines: Famous for South Indian, North Indian, Gujarati and Goan cusisines. But still the major culinary attraction is the street food of Mumbai including Chaats, Bhelpuri, Vada Pav, Ragada Patties etc. For healthy diet, you must try Alfonso Mangoes during summers which are a specialty of Mumbai.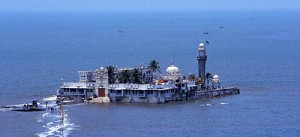 Major attractions: Juhu Beach, Marine Drive, Chaupati, Gateway of India, Film City, Bandra,Bhendi Bazar,Elephanta Caves,Haji Ali Dargah,Dhobi Ghat,Siddhivinayak Temple,Worli Sea Link
Incredible Facts on Mumbai
Amidst all the glory and celebrations in Mumbai, the city hides under her garb some amazing facts that make it one of a kind:
The city is situated at a location which earlier existed as group of seven islands that combined together.
Mumbai was earlier named as Bombay, after "Bomb Bahia" meaning "Gooding Bay", by a Portuguese navigator, Francis Almeidam.
People in Mumbai believe three locations to be the zero mile of the city marking its centre. These three locations are Asiatic Society Library in Fort area, Flora Fountain at Hutatma Chowk and GPO near CST terminus.
Mumbai has the largest film industry in the world, Bollywood.
There existed once a gate for entry into Mumbai namely Churchgate, which was exactly at the location where currently The Flora Fountain is erected. Named after St Thomas Cathedral, it was the first ever church erected in the city and is the reason for the naming of a station in local train as 'Churchgate'.
Bombay was given as a dowry payment to English after King Charles II married Portuguese Princess Catherine de Braganza.
Mumbai's Asiatic Society Library houses one of the prestigious first edition original copies of Dante's Divine Comedy.
Everyday more than 8 million people, which are more than the total population of Israel, travel in Mumbai local trains to commute to different locations all around the city.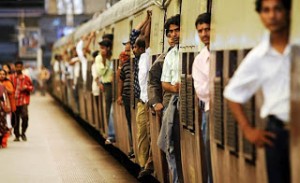 The name "Mumbai" has been given to the city after the ancient Goddess Koli's fishing community, Mumba Devi and Ai, meaning "mother" in Marathi.
Mumbai is known for its lunch box business. The local trains all around the city deliver around 200,000 lunch boxes called as dabbas each day by around 4000 "Dabbawalas" to workers, businessmen, students etc.
Mumbai was the birth place of famous captain of English cricket team Douglas Jardine, who became famous after the "bodyline series".
The Dabbawala business is given 6-sigma rating by Harvard Business Review Magazine for performing remarkably accurate services over a century.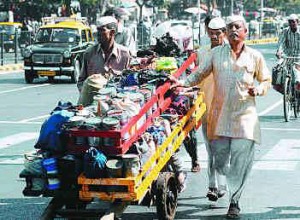 One of the most intriguing destinations in Mumbai is Bhendi Bazaar which has a very captivating story behind its naming. The Englishmen used to call the place as "behind the bazaar" as it was situated North of Crawford market. The Indians, who were not very fluent with the English language at the time, heard it as "Bhendi Bazaar" and the location was named so.
The renowned author Rudyard Kipling was born in JJ Institue of Applied Art campus and was the Dean of the institution.
Dharavi, the largest slum area in whole of Asia, is situated in Mumbai. Once formed as an island, Dharavi grew later then a mangrove swamp and then into a slum exporting goods all over the world.
10 Minute Mumbai Tour For Business Travelers Top Juhu Beach Hotels in Mumbai on the Oceanfront