7 02 2014
Spend a memorable time in Mumbai with a stay in Hotel Sea Princess
Who does not want to stay in Sea-Facing Five-Star Hotel in Juhu Beach, Mumbai? One of the best options for such kind of hotels is definitely Hotel Sea Princess. The luxurious five-star hotel gives a chance to enjoy extraordinary views with fascinating services and intriguing entertainment zones spread all around the resort.
The often exaggerated quote "mixing business with pleasure" comes for real at Hotel Sea Princess with unconventional business centers providing conventional and contemporary business facilities. Moreover, the weekdays and weekend offers available for booking Hotel Sea Princess ensure one enjoys a pampering stay here at surprisingly low budget.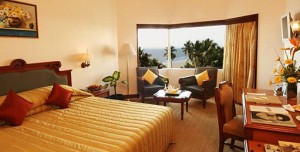 The hotel staff adherently follows the saying that "no request by guests is too big to not be fulfilled". So, one could bask in the glory of traditional hospitality with a stay in this hotel.
Rooms
There are total 116 luxurious rooms at Hotel Sea Princess which are divided into following categories:
Luxury Sea View Rooms: All these rooms provide gorgeous views of Arabian Sea.
Luxury Room: These lavishly decorated rooms offer sophisticated stay.
Classic Room: These antique rooms take one back to history.
Shweth Suite: The White Colored Suite is ideal for spending a luxurious time at the hotel along with enjoying the enchanting sunsets.
Walnut Suite: The walnut themed suites grab attention with rich brown color of walnut.
Ocean Front Suite: The best suite of the hotel is ideal for spending an intimate and romantic stay.
Facilities
Suara Spa: Spa treatments in Suara Spa Hotel Sea Princess are designed using a perfect blending of ancient Ayurvedic knowledge and traditions with the contemporary methods and techniques. There is no better site in Mumbai where one could come up jus to relax and rejuvenate. The staff working at Suara ensures one gets a specialized holistic experience which the facility has earned special reputation for. Calm your mind, body and soul with a relaxing spa massage at Suara Spa. There is a juice corner here as well that serves delicious and healthy fruit juice options.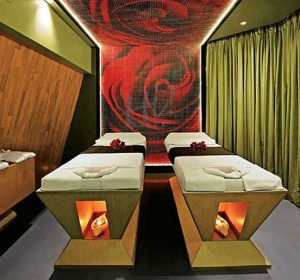 Other facilities include Doctor on call, Safety deposit box, Lift/Elevator, Airport transportation, Air conditioning, Gift shop, Currency exchange, Health club, Newspapers, Laundry, Room service, Valet parking, Conference room, Swimming pool, Internet, Meeting room, Business center, Front desk, City tour, Concierge facilities, etc.
Restaurants
There is no shortage of dining options at Hotel Sea Princess that ensures one get to have wide range of culinary options to feast on:
Princess Lounge: Sunday Brunch at The Princess Lounge – Sea Princess, Mumbai is the most preferred activity for locals where they feast on exotic spread of Multi-cuisine Breakfast.
Shagun: The restaurant serves delicious Mughlai delicacies to tourists who come here to have dinner. The Mughal architecture, wall frescoes and decorations remind one of the great era. With Ghazal and classical music in the background, the guests enjoy the dinner here.
Ark: This is a pub where one enjoys zesty music, exotic drinks and American cuisines quick bites. Especially famous for non vegetarian dishes.
Lagoon: This beach side lounge is an ideal retreat to sit back and relax with unending rounds of local and international liquors.
Chocolat: The pastry shop is where one could go to enjoy deliciously, creamy and chocolaty pastries and desserts. Treat for ones who have a sweet tooth.
Night club
The Trilogy Night Club in Sea Princess hotel has earned the reputation of being the best luxury night club in the city. The seating arrangements at this night club feature amazingly sexy red couches. The club is filled with wannabe models, top class corporate businessmen and hardcore party freaks all night, every night. The ravishing and pulsating Mumbai Night Club those who comes in here have the best night of their lives. The Trilogy Night Club might be on a little expensive side, but the fun one has in here more than makes up for it. Shake your legs on the grooviest of music by leading artists like David Guetta or head to the smoking room to chill. Drink all night long here or try the delicious Sushi and batter fried chicken at the Bar snack corner. Each moment in here leaves behind an everlasting memory.
Exciting Offer by Hotels Mumbai India
The leading website portal for online booking of Mumbai hotels, Hotels Mumbai India, an initiative of Indian Holiday Pvt. Ltd. has come out with a special 1 Night/2 Day Package. As per this Offer, The charges for accommodating 2 Adults are INR 4949 per person, per night. For accommodating a party of four, the minimum price is INR 4449 per person per night. The package includes free Buffet breakfast, Airport transfers and a Specialized Family "Art Tour".  Hurry up, the offer is valid till 31st March, 2014.
Enjoy Luxurious Weekend Stay At Trident Hotels in Mumbai Top 10 Rooftop Hotel Bars offering Amazing Views