3 01 2014
Clubs in Mumbai: Amazing locations for partying, dancing and dining!
One of the primary reasons why Mumbai is the top tourism destination in India is the happening lifestyle of Mumbaikars. Tourists love coming to Mumbai for the purpose of the experiencing the vibrant lifestyle that is engulfed in the metropolitan city.
A major role, in shaping up this sort of energetic culture in the city, is played by numerous exotic bars and clubs that are scattered all over in Mumbai. For partying, drinking in excess while tapping your feet on zesty music and living the life you have always dreamt of, Mumbai is the destination to be!
Even when it comes to dining in Mumbai, most of the cafes in Mumbai make up as great eating places. Travelers come here to enjoy delicious seafood as well. All the dining clubs in Mumbai makes sure no one goes home empty stomach.
If you do not visit any clubs in here, you are surely missing out on one of the key aspects of the city. Given below is a Mumbai clubs' list containing names of the some of the must-visit destinations in the city.
Aer
Address: Four Seasons Hotel Mumbai, 114 Dr E. Moses Road, Worli
Opening Hours: 1730 hours to 0300 hours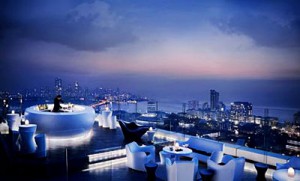 Located on the 34th floor of Four Seasons hotel, Aer is one of the classiest bars in the city. The biggest attraction of this bar is the presence of who's who of Bollywood almost every day. Special parties for celebs are also organized at Aer. If you could afford it, then this is the bar in Mumbai which one should try out at first. Enjoying exotic international liquors amidst people from the posh sections of Mumbai, all dressed up in designer clothes, while dancing on popular tunes is an experience of a whole new different level. As time passes, the noise increases in here.
WTF!
Address: Vora Building, 3rd Road, Khar
Opening Hours: 1830 hours and 0030 hours
WTF! or What The Food! is one of the most famous outlets in the city. Located in the business district of the city, the bar welcomes post-work population of Mumbai who come here to have a relaxing time. The bar is flourished with decorations that would transfer the corporate entities back to their childhood days. The most bought drinks here include the local beers and mandarin mojito. The loud peppy music is played in the background on which one could let him/her get loose and wild. The party continues here till 1 am.
Tote on the Turf
Address: Mahalaxmi Race Course, Keshva Rao Khadye Marg, Mahalaxmi
 Opening Hours: 1100 hours to 0130 hours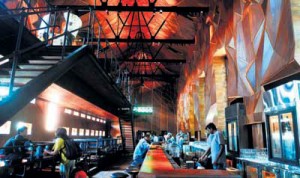 Tote on the Turf, besides being a bar, also holds up as one of the best eating places in Mumbai. The glorious interiors of the bar have already won numerous awards and titles which have given huge fame to this club among locals and travelers alike. Delicious Tandoori chicken kebabs and various other delicacies that are on offer here have also made it a favorite haunt for crowds. The drinks are offered in here according to the theme of the day, the most special days being the whipping Halloween party and The Great Mumbai's New Year's Eve bash.
Amadeus
Address: NCPA, Nariman Point
Opening Hours: 1930 hours to 0030 hours
Amadeus is one of the finest Spanish restaurants during weekend in the heart of Mumbai. This award winning restaurant is mainly known for its delicious pork belly located at a 3 mins walking distance from Trident, Nariman Point Mumbai. During the weekends, Amadeus lounge opens and then the party start. The lounge is famous for its exquisiteness, exuberance and sophisticated style. It welcomes the elite class people who do not mind spending a little too much. One comes here to enjoy the live DJ international music with a well deserved break by some of the popular Bollywood numbers. One could dance whole night to enjoy nightlife of Mumbai !
Woodside Inn
Address: Wodehouse Road, opposite Regal Cinema, Colaba
Opening Hours: 0800 hours to 0100 hours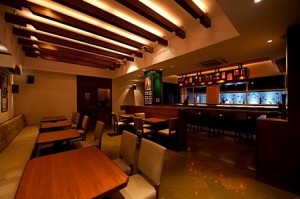 This is one of the coziest yet congested lounges in Mumbai. The best feature about this place which makes it very famous among locals is the facility of free Wi-Fi access. It is located in a heritage property ,built here approximately 120 years ago in Mumbai and at a distance of 2.4 kms from hotel Intercontinental Marine Drive Mumbai, which was The most popular items that are ordered by people who come in here include Jagermeister, San Miguel, French toast, Hoegaarden, blueberry pancakes, etc.
Ghetto
Address: 30 Bhulabhai Desai Marg, Breach Candy
Opening Hours: 1900 hours to 0130 hours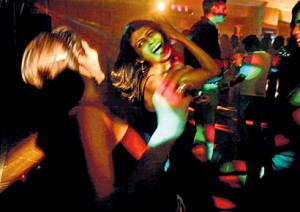 The bar totally justifies is name. It is constructed in a thrilling architectural pattern. Located 3.1 kms from hotel Comfort Inn Heritage.The doorway of this hotel is designed to look like a giant hole inside a wall. It is a very popular hangout among friends and business associates who love coming here because of the trending interiors of the dingy bar. The bar exists for a long time in here and so do not be surprised if you find the same guy sitting on a bar stool every night at a particular time. He probably might be coming here since ages. People also enjoy a game of pool and billiards while enjoying their delicious cold beers. With strange lights and dark colored graffiti in the background, the bar appears like a Halloween set!
Olive
Address: Pali Hill Tourist Hotel, 14 Union Park, Khar West
Opening Hours: 2000 hours to 0100 hours (Mon-Fri); 1230 hours to 1530 PM and 2000 hours to 0100 hours (Sat-Sun)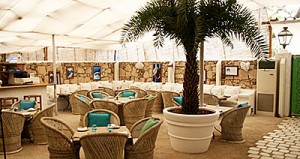 During days, Olive is a fine dining restaurants that offers delicious Mediterranean cuisines to the guests. But at night, the party comes alive at Olives, when the tables are moved to make way for the dance floor on which one can shake his/her legs and groove till even after midnight. The bar is a favorite haunt for party freaks of Mumbai who come here to relish on some of the best international liquors available at moderate rates. The best feature of this club is the popular TGIT (Thank God It's Thursday) nights where numerous Bollywood celebrities and Bollywood wannabes and other eminent personalities.
Elbo Room
Address: Plot 500, Sant Kutir Apartments, Linking Road, Khar West
Opening Hours: 1500 hours to 0100 hours
For those who always keep a keen eye on their wallets while hitting a bar or lounge, this is the ideal destination to go.Located 1.2 km from Trident Bandra Kurla. Locals love coming in here to enjoy the cheap liquors along with delicious salami pizzas which are a sort of a specialty in here. The guests also enjoy watching live game of their favorite sports on the large television screen in this bar. The Guest DJ play peppy music of golden years while the public dance and enjoy!
Toto's Garage
Address: 30 Lourdes Heaven, Pali Junction, Bandra West
Opening Hours: 1830 hours to 0030 hours
This is a place where one goes for more than one reasons. Just 2.7 miles from JW Marriott Hotel Mumbai. First of all the bar is well-lit with neon lights which gives a great feel to this place. VW Beetle which is hanged above the bar and the groovy DJ who plays loud peppy music sitting on a Maruti van gives a feeling of steeping it up on the streets! The locals particularly come here for a taste of world quality liquors, chicken and chilly paneer.
Janata Lunch Home
Address: 78a Dr Ambedkar Road, Pali Naka, Bandra
Opening Hours: 1200 hours to 0300 hours
Located in Bandra, this bar is ideal for those who do not wish to spend too much.Located at a distance of 1.7 miles from Grand Hyatt Mumbai .Most of the time the bar is jam-packed with those who do not wish to spend much and just want to have a gala time.The locals enjoy delicious Tandoori chicken along with glass of rum which is a preferred combo here available at surprisingly low rate. The beer is served here till 3 AM even after the shutters are down and many people drive here late at night for the same purpose.
First-timer's Guide To Nightlife in Mumbai Mumbai and Its Love for Brunches