Any question or Suggestion call us at:
+91-11-4242 3100
We would love to hear from you.
Mumbai Walking Tour : - Markets and Religious Sites
Your tour of Mumbai Bazaars will start with the famous Crawford Market also known as Mahatma Phule Market, located on the turn of Dr. DN and Lokmanya Tilak Road. Built during the mid 18th century, this extensive market has a shop for everything, fruits, vegetables, livestock, household items etc. Take note of the beautiful bas relief work on the building's exterior, designed by Lockwood Kipling, Rudyard Kipling's father.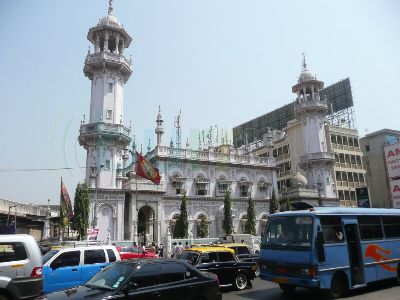 From this busy bazaar, we proceed north, towards Sheikh Memon Street. At the meeting point of this road and Janjikar Street, there is Jama Masjid. Built during the 18th century, it is one of the oldest mosques of the city. Have a look at the domes and slender minarets. (Note: only Muslims are permitted inside the prayer hall).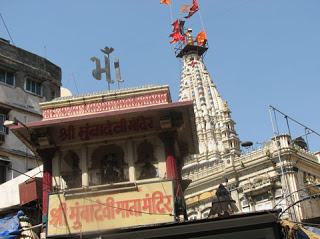 Moving further north, along Sheikh Memon Street and Mumbadevi Road, towards your right, there is the famous MumbadeviTemple, dedicated to the goddess Mumba, where Mumbai derives its name.
Continuing north along the Sheikh Memon Street, then turning right on CP Tank Road, which now become Brigadier Usman Road), we arrive at Yadnik Chowk, a stretch where tradesmen like plumbers sit patiently for jobs.
Now turn left, close to Maulana Azad Road South. Keep walking north to reach the Shiva Temple, in joint with SV Patel Road. This temple is dedicated to Lord Shiva.
Now we move further north to the lively Bhuleshwar Market to your right. Located at the corner of Kalbadevi Road, it has a number of stalls. Segregated into sections, one can shop for a number of things such as food items, women's accessories etc.
Now turn left, at the next street to towards east, there is Bara Imam Road and close-by at the junction with Mutton Street, there is last stoppage, Mutton Street Market. Along with other e knickknacks, you can find some amazing antique pieces (usually replicas, due to close proximity to Chor Bazaar) and other interesting stuff, by searching a little.