Any question or Suggestion call us at:
+91-11-4242 3100
We would love to hear from you.
Excursions
In addition to a number of tourist sites in the main city of Mumbai, there are some other places as well, where you can enjoy the calm and serene surroundings. Away from the city's hustle-bustle, enjoy an excursion to the following destinations.
Elephanta Caves
The rock-cut structures of Elephanta caves were sculpted between the 5th and the 8th century. Located around 10 kms from the Mumbai Harbor, these caves comprise of two kinds of caves. The first kind has a total of 5 Hindu caves and the second kind of caves, belong to Buddhism. In the Hindu group of caves, there are stone sculptures, dedicated to the Lord Shiva. These caves, situated on Elephanta Island, also known as Gharapuri, are made of solid basalt rock. A major attraction of the cave is the Trimurti, a huge three-headed sculpture of holy trinity of Hinduism.
Karla Caves
Karla caves, also known as Karle caves are built in the form of a complex of rock-cut caves belonging to Buddhism. Situated near Lonavala in Karli, these caves were built during two times. The first was from 2nd century BC to 2nd century AD. The second one was from 5th century AD to 10th century. Historically these caves have been linked to the Mahasamghika school of Buddhism, extremely popular in the country. There is also an ancient Buddhist monastery here, built during the 2nd century BC. The Archaeological Survey of India is now protecting his monument.
Kanheri Caves
Located in the Sanjay Gandhi National Park in Borivali, Kanheri caves are also known as the 'Lungs of Mumbai'. Nestled amidst the lost green area of the city, these caves were developed during the 1st century BCE to 10th century CE. Carved from huge basalt rocks, these caves are influenced by the art and culture of Buddhism. Considered to be the oldest caves in the country, they have special 109 entrances. In the later stages, these caves became sites for Buddhist meditation, studies and worship.
Matheran
Matheran, located within the mountains of Western Ghats, is not only the nearest hill station from Mumbai but is also the smallest one in the country as well. Popular in the form of a weekend getaway, no vehicle is allowed in the hill town. This is a beautiful and a serene hill station, free from any kind of pollution that was discovered way back in 1850. There are around 38 look-out points, offering an amazing view to its tourists.
Lonavla
Located at a distance of 120 kilometres from Mumbai, Lonavla is a favourite hilly destination around Mumbai. Ideal for a day or weekend trip, Lonavla is beautiful and cool hill station decorated with gurgling streams and quiet glided walks. The waterfalls of Tungarly or trek up to the Duke's Nose (a gigantic hillock )will also give you the complete feeling of being close to mother nature. A must visit to be included in your Mumbai excursion itinerary.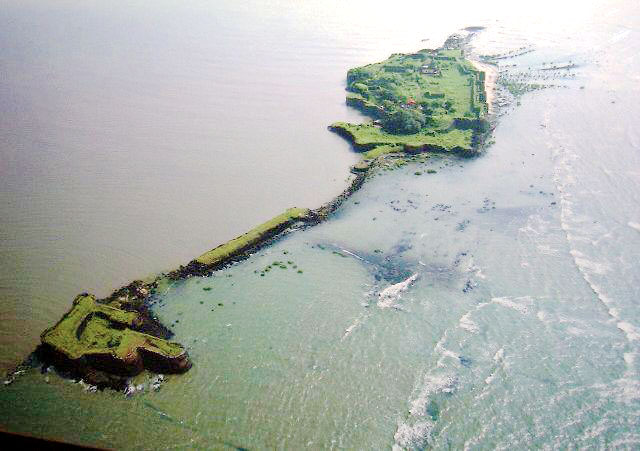 Alibaug
Alibaug (also spelled as Alibag or Alibagh) is a coastal town, 30 kilometers from Mumbai. The headquarters of the Raigad district, Alibaug is apopular weekend destination for people living in and around Mumbai. The town is famous for its 17th century forts, synagogues and an extended Arabian Sea beachline. If you are starting from Mumbai, you can reach Alibag by road (NH-17), rail (the nearest railway station is at Pen) and water (jetty services operate between Gateway of India, Mumbai and Mandwa). The town is a cultural hub and many important celebrities own properties in and around Alibagh. Some must visit attractions in Alibag are the Alibag beach, Alibag Fort, Bet El Synagogue, Kaneshwar Mandir, Mandawa and Kashid Beach.