Any question or Suggestion call us at:
+91-11-4242 3100
We would love to hear from you.
Mumbai Walking Tour - Heritage Walk
Mumbai Heritage Walks provide you with an opportunity to explore amazing museums along with a striking art gallery, where both located significant buildings, famous for their architecture.
This laid back stroll is going to start from the well-known Gateway of India (Apollo Bunder, Colaba). It was designed by George Wittet , an architect from Scotland. This building made from basalt is inspired from delicate Mughal-style designing basics, overlooking the Mumbai Harbor. After its completion in 1924, during the British rule, it was taken up as a remembrance of King George V and Queen Mary's of England's visit to India in 1911.
At its crossway, directly opposite to it is the luxurious,Taj Mahal Palace & Tower (Apollo Bunder, Colaba), now a 5-star hotel. Built in 1903 by J.N. Tata, an Indian industrialist, it is a perfect combination of Islamic and colonial-styles of architecture.
Now you move northwards from Taj, along Chhatrapati Shivaji Road where you will get to Regal Cinema (SP Mukherji Chowk [Regal Circle], Colaba). This cinema hall is known for its striking Art Deco designing.
Towards the left, past Madame Cama Road is the National Gallery of Modern Art, located on Mahatma Gandhi [MG] Road). It is a three-storied circular building, made of stone has a collection of paintings done by popular Indian and foreign artists.
Opposite (diagonally) to this gallery is the Chhatrapati Shivaji Maharaj Vastu Sangrahalaya Museum , thought of by George Wittet. Its architecture is inspired from Indo-Saracenic (Indo-Gothic) architecture, which became popular in the late 18th century. Earlier known as the Prince of Wales Museum, this dome-shaped building was started in 1922 to pay respect to King George V of Britain. He first visited India in 1905, when he was Prince of Wales). This largest museum of the city, houses some excellent artifacts of the country.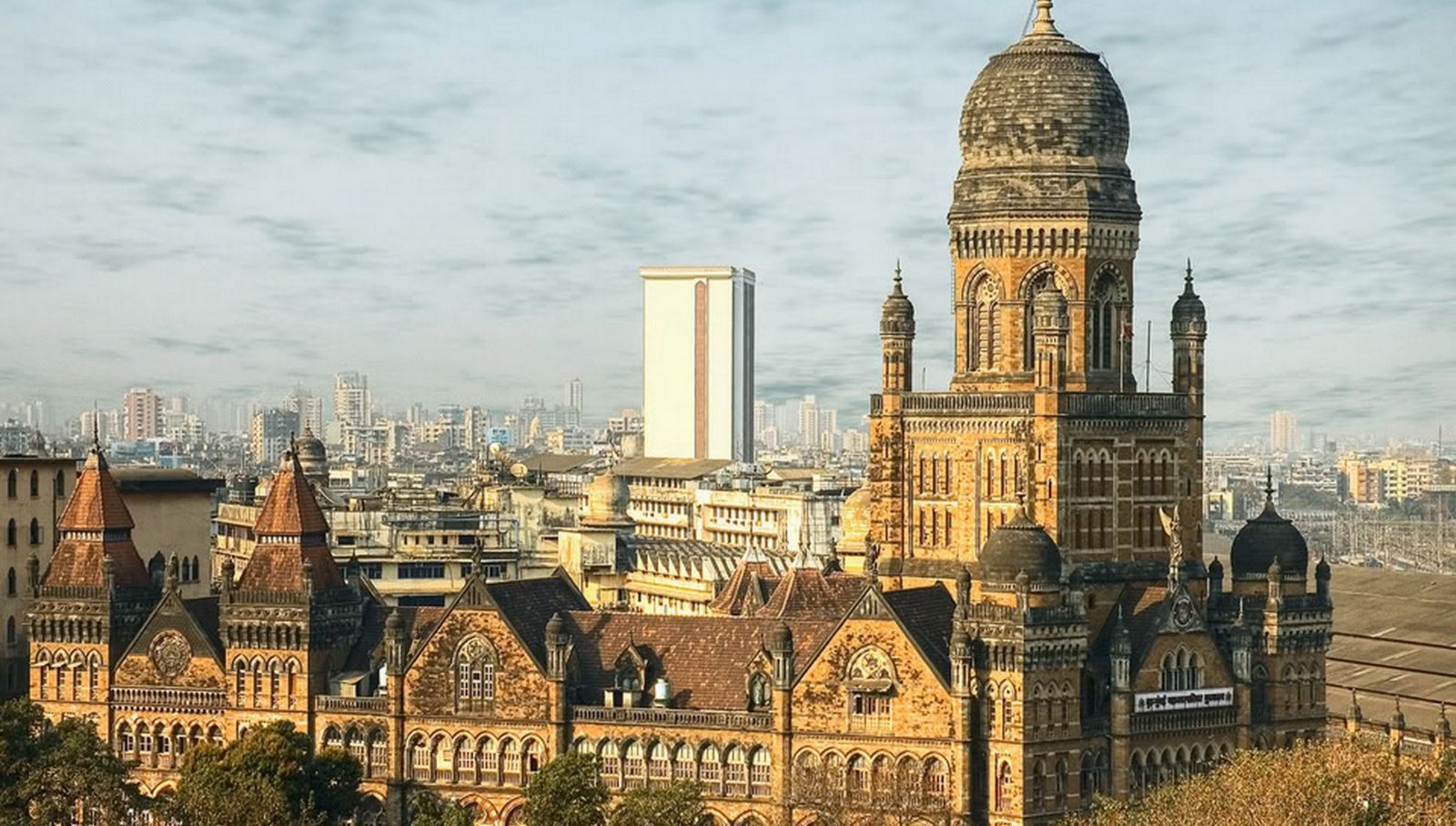 Just a few steps ahead (on the opposite side of MG Road), is Elphinstone College. This popular building built during the late 19th century has a Gothic-Victorian-style architecture. This university campus has stone balconies, balustrades, turrets, gargoyles but is closed to the general public.
Then further on MG Road towards the north is another historic building of the 19th century David Sassoon Library. It was funded by David Sassoon, a wealthy Jewish businessman.
Adjoining to it is, the last stoppage, the Army and Navy Building, with a neo-classic architecture, built during the middle of the 19th century. Its inception was in the form of a British army navy store.