15 01 2014
Mumbai and Its Love for Brunches
The concept of brunch is borrowed from the West; however, of late it has become more of a gourmet tradition among the locals in Mumbai. Brunches are all about relaxation and some quality family time. In a busy metropolitan city like Mumbai where it is difficult to find some family time, eating together on a Saturday or a Sunday can be a nice option. For the same reasons, weekend Mumbai brunches are becoming quite popular.  There is actually no better way to enjoy weekend afternoons at known brunch spots, while relishing sumptuous food, a couple of finest of drinks and chit-chatting with your loved ones. These places are also frequented by tourists as well where they can relish delicacies of several International cuisines. When the nutrition of a heavy breakfast is coupled with a quick lunch, between 11 am and 1 pm, it becomes a brunch.
There are several Mumbai brunch options, which serve a host of lip-smacking food varieties turning into a value-for-money meal. A brunch is best enjoyed in a relaxed surrounding where you can easily unwind, after a stressful week.
Ingredients for an Ideal Brunch
Food-
The array of dishes depends on the theme of the restaurant and basically comprises of most of the components of a meal. It may begin from salads, appetizers and soups, going on to the main course seafood and curries and concluding on cold cuts, cheese, bakery items and finally desserts. A Live-station serving grilled delicacies, sushi dishes and different variety of pastas is also a must. A brunch also consists of different kinds of alcoholic and non-alcoholic drinks. Basically, this meal consists of a lot of options to pick from, for the people of all tastes and age-groups, including vegetarian choices and healthy options.
Choice of Cuisines-
Most of the times, different Mumbai brunch places, serve an amazing choice as far as choice of cuisines is concerned. There are several options like Indian and other regional cuisines, along with popular world cuisines such as Japanese, Chinese, Continental, Italian, Mediterranean and Thai.
Setting-
Brunch is all about a relaxed meal along with your loved ones. The setting is a relaxed one with the waiters offering you re-fill in your plate. There is no need for you move around, holding heavy plates. The mood, the atmosphere, the setting and the clothes are completely casual. A brunch usually takes around 3-4 hours.
Brunch Trends
 Themed Buffet-
Themed buffet is the latest brunch trend in Mumbai. There are innumerable restaurants in the city offering brunches, depending on a particular theme. This theme might be cuisine specific. For example, if it is a Pan-Asian brunch, it will comprise of Japanese, Thai, Chinese and cuisine from the same region. The theme buffet can also be food specific or an all live-station theme buffet brunch.
Kid Buffet-
A couple generally works hard during the weekend and wishes to spend some special moments with their kids.  For the same reason, there are various Mumbai restaurants that boast of a special kid's buffet, which has become quite popular from past few years. There is a special room where the kids can play while the parents are enjoying their food. This well-equipped special room has cushions, TV, toys and necessary items for the kids. Kids buffet has interesting plates and food items including small burgers, sandwiches, French fries and easily manageable desserts. While you are enjoying your brunch, your kids are being taken care by staff that takes care of the safety of your kids.
One Food Buffet-
One of the most popular brunches, One-food buffet is all about value-for-money. You can relish several supply of a variety of one dish. During this kind of a brunch, you can gorge on an unlimited variety of sushi, dim sums, kebabs, pastas, sandwiches and so on. Enjoy different kinds of variations of just one food item.
A la Carte Buffet-
Another latest trend in brunch is that of an a la carte option. Absolutely in contrast to traditional brunches, in this case the guests have to place an order from the menu. It also happens in a way, that while some dishes of the brunch are placed as a buffet while you need to order hot dishes from the menu. In other case, the whole brunch has to be chosen from the menu. It is the best option for those, who do not wish to get-up from the tables for a re-fill.
Brunch Restaurants in Mumbai
There are several restaurants in Mumbai serving delightful brunches, including sumptuous vegetarian as well as non-vegetarian delicacies of a variety of cuisines. You can try the following:
SOUK
Cuisines- Mediterranean and Lebanese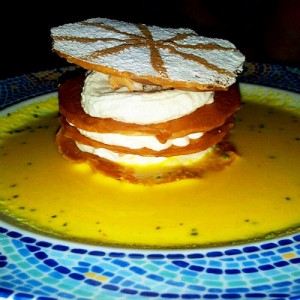 Address – Taj Mahal Palace & Tower, Apollo Bunder, Colaba
Brunch for two– INR 1993 approx
VETRO
Cuisines- Italian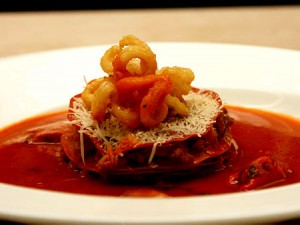 Address–The Oberoi, Nariman Point; 91-22/6632-6215
Brunch for two-INR 7228 approx
ALL STIR FRY
Cuisines- North Indian and Chinese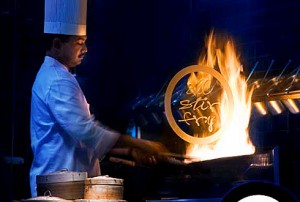 Address– The Gordon House Hotel, 5, Battery Street, Apollo Bunder, Colaba
Brunch for two– INR 1300 approx
SEVEN KITCHENS
Cuisines- International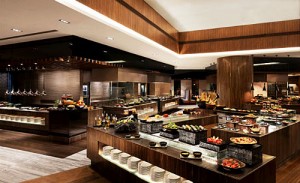 Address– Palladium Hotel, 462 Senapati Bapat Marg, Lower Parel
Brunch for two– INR 3500 approx
THE BAYVIEW RESTAURANT
Cuisines- Continental and North Indian
Address– Hotel Marine Plaza, 29, Marine Drive, Churchgate
Brunch for two– INR 3500 approx
TRATTORIA
Cuisines- Italian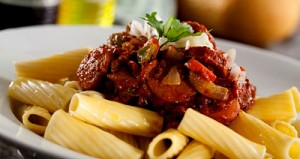 Address– Vivanta by Taj President, 90, Cuffe Parade, Colaba
Brunch for two– INR 3500 approx
FRANGIPANI
Cuisines- Mediterranean, Asian and Italian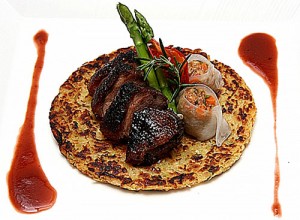 Address– Trident Hotel, Opposite Air India Building, Nariman Point
Brunch for two– INR 2000 approx
CAFE PRATO
Cuisines- Mediterranean and Italian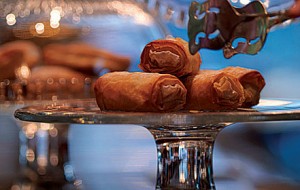 Address– Four Seasons Hotel, 114, E Moses Road, Worli
Brunch for two– INR 5000 approx
TAMARIND POOLSIDE
Cuisines- European, Continental, North Indian and Desserts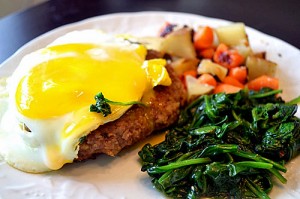 Address– The Fariyas Hotel, 25, Off Arthur Bunder Road, Colaba
Brunch for two– INR 1500 approx
HORNBYS PAVILION
Cuisines- North Indian and Chinese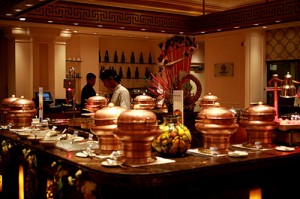 Address– ITC Grand Central, 287, Dr Babasaheb Ambedkar Road, Parel
Brunch for two– INR 1500 approx
Brunches in Mumbai are an elaborate affair and attract the who's who of the city. Expect to meet a lot of interesting, well-connected people while out brunching. Mumbai too, being the actual "New York of India", has no dearth of cuisines served in its restaurants. Remember, it is as important to know the place as it is to know your food. Once you have ticked all the checkboxes, you would have the brunch of a lifetime.
Clubs in Mumbai: Amazing locations for partying, dancing and dining! Enjoy Luxurious Weekend Stay At Trident Hotels in Mumbai